Making the difference.
Aureus Pharma's Knowledge Management System is uniquely designed for drug discovery research. It is the only life sciences information solution to integrate structured knowledge databases with powerful search and insight capabilities - turning data into discovery.
Know More



Neuromed Pharmaceuticals licenses AurSCOPE Ion Channel

Neuromed Pharmaceuticals, a biopharmaceutical company focused on company developing new and improved chronic pain drugs has licensed the AurSCOPE Ion Channel Knowledge database. complete report


Bristol-Myers Squibb Expands Licensing agreement with Aureus Pharma Aureus Pharma announces that Bristol-Myers Squibb has renewed its AurSCOPE GPCR knowledgebase agreement and also has licensed AurSCOPE Kinase and AurSCOPE Ion Channel. complete report

Unique experiments
---
Our Goal

Aureus Pharma designs, develops and markets a novel integrated knowledge management platform which combines a computerized knowledge management system with experimental assay data mined from the scientific literature. By bringing together information pertaining to the relationships between protein targets, biological function and ligands within one single system, Aureus Pharma helps researchers transform data into knowledge to accelerate the drug discovery process.
Our Knowledge Management Platform
Aureus Pharma's platform consists of four primary components:
| | |
| --- | --- |
| - | Knowledge databases containing biological and chemical information related to therapeutic target families (GPCRs, Ion Channels, Kinases) and saftety related themes (ADME/Drug-Drug Interactions and the hERG channel) |
| - | An advanced Web-based user interface to search and analyze the data content |
| - | A relational data based knowledge management system to structure and organize the data content |
| - | Additional analysis and display applications to better understand & visualize the data content |
---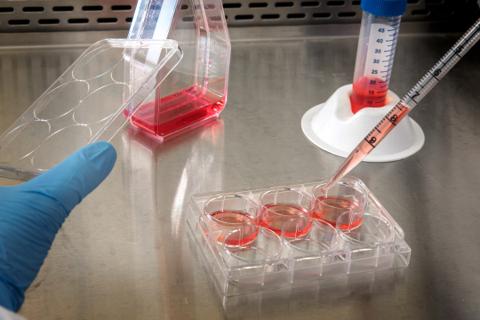 Grow with Us
Aureus Pharma provides a uniquely specialized solution for knowledge generation in drug discovery. It's the only system that integrates structured knowledge databases in an interactive platform providing detailed biological data on all molecules derived from published pharmacochemical research.


A Proprietary
Knowledge
Management Platform

Data Organized
By Drug Targets

Continually Updated Content

Web-based Query Interface

Powerful Predictive
Value


The Aureus Pharma Knowledge Management System

AurSCOPE® Fully annotated structured knolwedge databases containing all pertinent biological and chemical information relating to a class of drug targets or a pharmaceutical topic of interest. Current knowledgebases include:

AurSCOPE GPCR
AurSCOPE Kinase
AurSCOPE Ion Channels
AurSCOPE ADME/Drug-Drug Interactions
AurSCOPE hERG Channel
AurSTORE® Aureus-Pharma's comprehensive data structuring system is custom designed to manage drug discovery knowledge. Far beyond basic storage, AurSTORE organizes complex experimental data using Aureus-designed dictionaries and glossaries. AurSTORE thoroughly integrates data from any source: proprietary, 3rd party, and the AurSCOPE line.

AurQUEST® The powerful web-based query search center, AurQUEST enables in-depth interrogation via both chemical and biological-based terms. With AurQUEST researchers increase pharmochemical understanding faster.

AurTAG® Target Annotation Generator application generates knowledge from the visualization and analysis of mutagenesis and molecular recognition data through annotating the function of molecular receptors. Rather than prediction, AurTAG's annotation method uses experimentally validated data for highest quality functional annotation of drug targets.
AurTABLE® AurTABLE is a multi-dimensional structure activity relationship (SAR) table providing advanced analysis and organization of AurQUEST query results. With customizable layouts, AurTABLE increases efficiency and speeds interpretation.

DDI Predict® DDI Predict uses state of the art algorithms & information derived from the literature to predict in vivo drug-drug interactions. The results can be used for drug-drug interaction risk management.

Beginner
Basic sales & marketing for up to 2 users
Account & Sales management
No customization
No support
Professional
Complete CRM for any size team
Access to all modules
Limited customization
Email support
Expert
Unlimited CRM power and support
Access to all modules and features
Unlimited customization
24/7 support